About Us
MISSION
Building mind, body, and Christian character in partnership with families to bring out the best in each child.
STARTING ROOTS

Our desire is to make a life-long difference in the lives of children and their families. Summer Adventure Camp is part of Kids Junction Preschool Learning Center in Madison, WI and came into existence on September 22, 2003 as a Limited Liability Company. Co-owner, Dan Olsen and his wife Vicky began a vision for the creative aspects of a preschool learning center. They coupled their vision with Sandra Olsen (Dan's mother) who had twenty-seven years of experience and knowledge of all working systems for a preschool center and the ability to direct Kids Junction Preschool Learning Center.
Kids Junction Preschool Learning Center in Madison WI, provides full time care for infant through age 6, full time and part time care for children ages 2 to 6, morning preschool, private 4K with wrap around care, public 4K for Middleton Cross Plains and Madison, before and after school for children 5-12 years, summer camp for school-age children 5-14 years and summer camp jr. for 4K.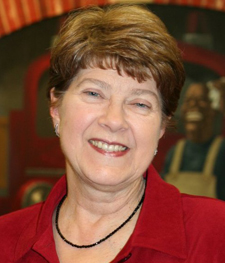 Pam
Operations Coordinator
Tom
Fleet Manager/Bus Driver
Mary Jane
Early Preschool Director
HOURS OF OPERATION
Kids Junction Summer Adventure Camp and SAC Jr. are open from 6:00 a.m. to 6:00 p.m. each weekday. SAC Sr. teen and preteen camp hours are from 7:30 a.m. to 5:00 p.m.
HOLIDAYS
All Kids Junction Summer Adventure Camps will be closed for Independence Day and the last Friday of August for an inservice day.
DISCOUNTS
10% Multi-Child Discount plus a 10% 529 College Savings Match. Families enrolling more than one child receive a 10% discount to be applied to the child with the lowest tuition fee. Additionally; we will match contributions to 529 Plan (s), up to the amount of the family discount. The match will be given as a tuition discount. (A 529 Plan is known as a Qualified College Tuition Plan. It is designed for tax-advantage savings.) In order to receive the match discount, a statement showing proof of deposit to your Plan(s) will need to be shown to Family Accounting every month. Discounts apply to immediate family only. Discounts do not apply if payment is not received in advance and only apply to amounts paid by the family, not payments made by a 3rd party like Dane County Subsidy.
CORPORATE PARTNERSHIP DISCOUNT
5% off all tuition. Families that work at companies Kids Junction Preschool has a partnership with receive 5% off their entire tuition. This discount cannot be used with the standard 10% Multi-Child Discount, but the College Savings Discount can be used with the Corporate Partnership Discount. We currently partner with Spectrum Brands, TDS, EPIC and CUNA Mutual. If you would like your company to partner with Kids Junction Preschool give us a call!
THEMED AND DECORATED ROOMS
Kids Junction Summer Adventure Camp and SAC Jr. have several large themed classrooms of beautiful murals and age appropriate fixtures and materials for kids age 5-12. A multitude of activity stations are available in every classroom giving children ample opportunities to interact with friends and enjoy themselves throughpout the summer.
PRINCETON CLUB FACILITY
Kids Junction Summer Adventure Camp offers and endless amount of activities for your child….inside and outside. With access to the Princeton Club gym and outside rooftop soccer field, your child will enjoy one of the best athletic facilities in Madison, WI.
CAMP SAFETY
Your child's safety is the number one concern at our Madison summer camp. Kids Junction Summer Adventure Camp maintains continual video surveillance and recording at the main entrance, at each classroom exit and on the playground.
CLEANLINESS
In order to ensure the health of the children, Kids Junction Summer Adventure Camp of Madison WI maintains a high level of sanitation procedures. All toys, furniture, door knobs, and bathrooms in our Madison facility are cleaned and disinfected on a regular basis.
FOOD
Good nutritional balance is essential for every growing child. We provide breakfast, lunch and two mid-afternoon snacks prepared by our chef for SAC ands SAC Jr.
SAC Sr. campers will bring their own lunches due to the extensive travelling schedule. Snacks will be provided however.
ADMINISTRATIVE STRUCTURE
Kids Junction Summer Adventure Camp at Madison WI is a Limited Liability Company (LLC). Day-to-day administration is the responsibility of the Director, who translates policy into practice. The Director also supervises the staff and assumes responsibility for all aspect of the Center's operation. Whenever the Director is absent from the Center, the line of authority is extended to the Assistant Director.
COUNSELORS
At Kids Junction Summer Adventure Camp, our counselors care about your child's learning development, character, health and social integration. All of our counselors have a degree in education and/or are trained in early childhood development through Kids Junction. We provide books for inspiration, classes that enhance practical skills such as CPR and First Aid training, and enrichment based educational computer programs and training videos. Your child's lead/primary counselor is responsible for the care and education of your child. They are supported by a team that includes aids, housekeepers and the office staff. Together this team is ready to serve the counselors and parents in order to partner with families to establish a child's development of mind, body and Christian character.