Mrs. Tracey
Education
I have a Bachelor's Degree in Elementary Education from the Queensland University of Technology in Australia. I am in the process of studying for my Reading Certificate for children Pre- K through 6th grade.
Early Childhood
I have been an elementary education teacher for ten years. I have also been an Early Childhood teacher for 4 and 5 year olds and a kindergarten teacher. I started working at Kids Junction in June. I knew I wanted to be a teacher since I was eight years old. I love working with kids and seeing them learning and growing.
Personal Information
My husband and I have been married for six years and have family in Australia. I enjoy reading, photography, bird watching, and scrap booking.
---
Mrs. Michelle
Education
I hold a Bachelor's Degree from UW-Whitewater with a Pre-Kindergarten through sixth grade certification and an Urban Education Certification for Elementary through High School. I have also worked to hold a Master's Degree in Curriculum and Instruction as well.
Early Childhood
I am an Early Childhood teacher with thirteen years of classroom experience. I have taught Kindergarten in Milwaukee and more recently Kindergarten at Chavez Elementary school in Madison. I have the incredible opportunity to work with almost everyone here at Kids Junction. This experience has allowed me to contribute and grow with the school.
Personal Information
My husband and I have strong family values. We enjoy camping, sports and spending time up north.
---
Ms. Catherine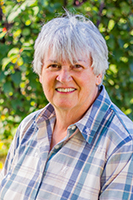 Education
I have a Bachelor of Arts in Elementary Education degree, with a math emphasis, from Trinity University, Deerfield, IL. I have a Mast of Arts in Elementary Education from Viterbi University, LaCrosse, WI.
Experience
I have educated elementary aged students for 25 years. I have been at Kids Junction since February 2015.
Personal Information
I am the daughter of grocers, a teacher, and a U.S. Postal Mail Carrier. I am the granddaughter of farmers and a mortician. I am the great-granddaughter of immigrant german farmers and craftsmen. I am the sister of two brothers and two sisters. I have two brother-in-laws and one sister-in-law. I am the aunt of 8 nephews and 5 nieces. I have 3 nephews and 6 nieces by marriage. I have 9 great-nephews and seven great nieces. I have one great-nephew and one great-niece by marriage. I have one great-great nephew (and another due any day), and one great-great niece I have one hundred plus cousins, many uncles and aunts. I am deeply grateful for and throughly enjoy family!
---
Ms. McKenna
Education
I graduated in may 2016 from North Central university in Minneapolis with a Bachelor's Degree in Elementary Education and minor in Biblical Studies. I am licensed to teach all subjects K-6 in the state of MN, and working toward the same for the state of Wisconsin.
Experience
Around 12 & 13 years old, I started babysitting and working in children's church. While in college, I continued on working in Sunday School, but also started working at a center called MetroKids in downtown Minneapolis, where I came to love early childhood education.
Personal
In my free time, I love to paint, work on DIY projects, read, be outside and spend time with my family and friends.
SaveSave