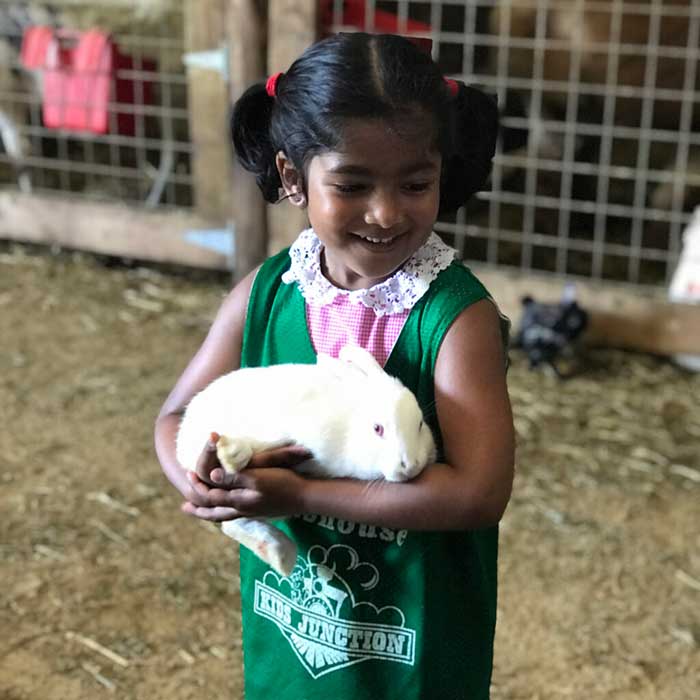 Field Trips – Each week the children enjoy trips to area attractions. Transportation is provided and included in the tuition. As an added safety measure, all children wear brightly colored jerseys provided by Kids Junction. Extra staff are available to help the classroom teachers and to ensure a fun and safe trip.
Music Class (special) – In addition to the daily musical activities the teachers do in the classroom, a specialized music teacher comes in once a week and works on musical concepts with the kids using instruments and puppets. The children explore musical tones and are introduced to simple instruments such as bells, shakers, and drums.
Arts/Crafts – Crafts are theme-related, hands-on activities that expand imaginations and exercise creativity. They are incorporated on a daily basis into the classroom lesson plan. Whether it is painting, drawing, or cutting and gluing, children learn that all of their creations are works of beauty.
Group Games – The children have opportunities each day to be outdoors on the rooftop, playgrounds, and grassy areas, as well as indoors in the gym. They play group games that develop team building, cooperation, and gross motor skills.
Rooftop Waterplay – Bi-weekly, when the weather permits, the children go to the rooftop to run through the sprinklers and play with water toys.
Themed Parties – Once a month the children partake in exciting new stations in Kids Junction Academy. Activities include crafts, photo booths, games, and sensory activities.
Movie Day – Throughout the summer, we hold a special movie day! A theme related movie is chosen by the staff. The children get popcorn and watch the movie on one of our big screens. Alternate activities are provided for children choosing not to watch the movie.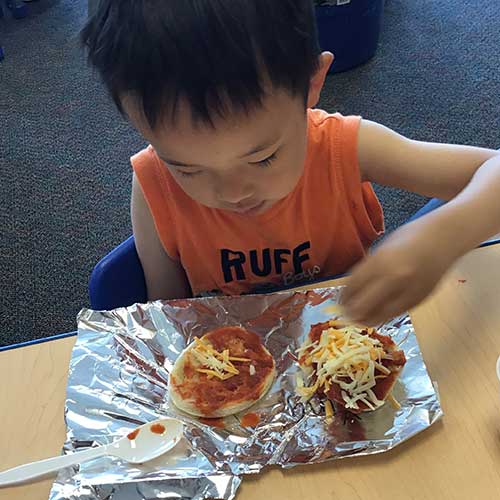 Special Snacks – The children measure, scoop, and pour while preparing special snacks such as pudding for ocean pudding cups and spreading cream cheese on veggie bugs! These delicious and creative treats fit that week's theme for added fun and imagination.
Family Fun Carnival – The Family Fun Carnival is a Kids Junction sponsored free event. Games, prizes, free food, pony rides, and bounce houses are just some of the exciting things to expect on Carnival Day!